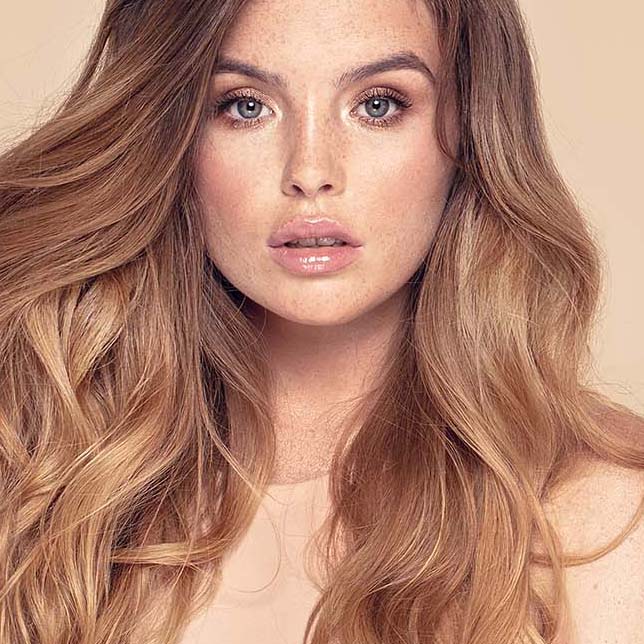 Fight the signs of aging with cosmetic injectables
It's hard to resist heading outdoors to explore the beautiful Fraser Coast but as time goes on, the signs of sun exposure and aging are hard to ignore. Our Hervey Bay Skin & Beauty Clinic  offers a range of cosmetic injectable and medical aesthetic treatments to tighten the skin and stimulate collagen production.
Led by one of Australia's most experienced cosmetic physicians, Dr Douglas Grouse, our medical aesthetics team helps you turn back the clock. We take a proactive approach, not only guiding you during treatment but also providing advice on how to protect and look after your skin for the years to come.
Skin Diagnostic & Consultation
OBSERV 520x is a state of the art skin analysing system that assists our aestheticians with accurate skin condition diagnosis at both the epidermis and dermal layer. Equipped with 6 comprehensive observation modes to view and analyse skin health from the deepest layer right through to the surface, allowing us to know the skin irregularities in great detail and discuss the best course of treatment to return the skin to balance.
*Redeemable with a Skin Program or the purchase of 3x Products.
Procell Micro Channel Needling
(with Stem Cell Growth Factors)
ProCell Therapies offers cutting-edge biotechnology to induce a breathtaking transformation to the appearance of the skin that can last a lifetime.
ProCell uses highly concentrated human growth-factor serums derived from bone marrow mesenchymal stem cells which are known to promote scarless healing in an anti-inflammatory environment. Amplifying your collagen response during the skin needling treatment.
This procedure is suitable for all skin types and is minimally invasive. 
Micro-channeling creates hundreds of thousands of tiny, clean controlled skin injuries (microchannels) which in turn stimulates the production of new collagen and elastin. (Stem cells are optional)
Full Face, Neck, Décolletage
$400
4x Full Face + Neck
$1120
4X Full Face,Neck+ Décolletage
$1280
Procell Hair Induction Therapy
PROCELL FOR HAIR LOSS
The Procell Therapies treatment effectively stops hair loss at the source. Microchanneling of the scalp increases absorption of topical serums into the skin by over 300%.
ProCell Growth Factor Serum is a cellular regeneration product containing human derived growth factors that are naturally present in healthy, young hair follicles. ProCell stimulates the growth of new follicles in the scalp and has shown to improve hair regrowth for both men and women. ProCell is specially formulated to provide growth factor and cytokine bio-signals that help promote hair growth and restoration when combined with microneedling of the scalp. Growth factors are derived from human bone marrow cultures, which demonstrate potent growth stimulating and anti-inflammatory effects. These growth factors may improve the overall condition of the scalp, may rejuvenate damaged hair follicles, and can stimulate generation of new hair follicles which may help to stimulate new hair growth.
6x Full Head Micro-Channeling, 12x NIF LED Sessions, 1xFREE Hair Growth Serum
$2404
Radio Frequency Skin Tightening
Fractional RF and RF needling works
The fractional Radio Frequency technology is an innovative design that treats the target area through rapid penetration of insulated micro-needles without causing extensive damage to the epidermis. Through the action of the micro-needles, a tiny column is created that facilitates healing and brings about a growth factor that develops the mechanism of natural recovery with the effect being similar to that of peeling, but with minimal impact on the epidermis.
Non-invasive RF: Superficial fractional RF that consists of blunt electrodes that rest on the skin to deliver treatment for epidermal conditions such as skin resurfacing. The remodelling of the collagen leads to clinically discernible improvement in the sagging skin and skin quality; the remodelling of deep dermal collagen (fibrous septae) allows modelling of contours and improvement of the cellulite appearance.
Stomach + Mummy Tummy
$350
(+$100 add on for personal Needle tip. Enhances your results by 100% reduce Scarring, Stretch marks and large pores).
*Recommended treatments x3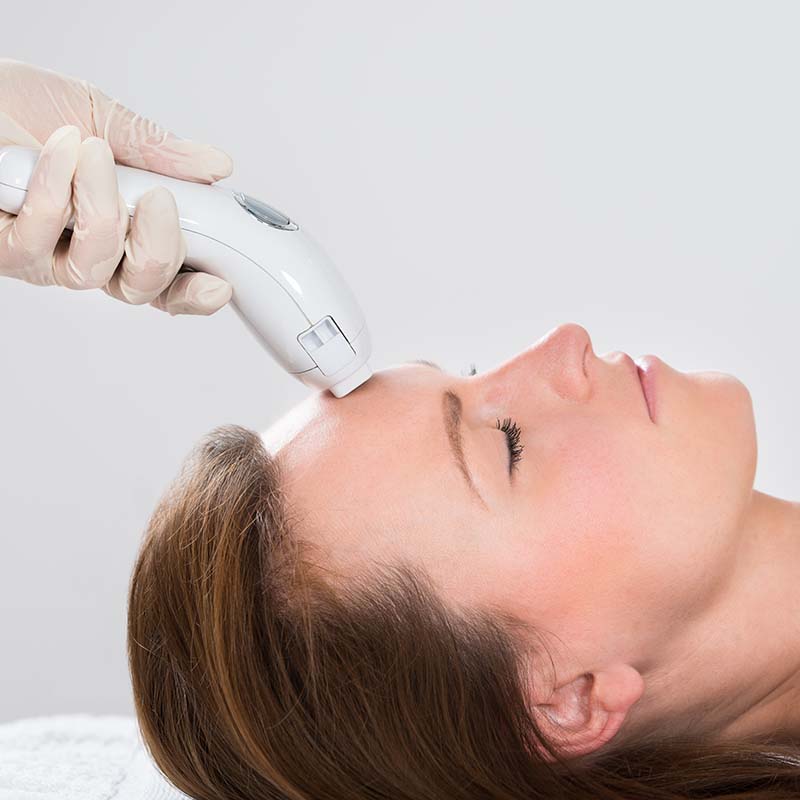 Plasma Fibroblast Non-Surgical Medical Lift
*TGA Approved
Plaxpot is one of the few Plasma Fibroblast devices listed on the ARTG (no: 326840).
Plaxpot also has the European CE mark approval for medical devices.
Plaxpot Medical Grade Plasma Skin Tightening produces a plasma flash when placed very close to the skin's surface. This flash creates tiny carbon spots on the epidermis resulting in the shrinkage and tightening of the skin.
6-8 weeks post treatment as full healing occurs; new collagen is produced naturally by fibroblast cells as they divide to repair the spots on the skin.
Skin Focus provides safe and effective treatments that offer natural tightening and lifting that can last up to years.
A Consultation is required first.
Upper or Lower Eyelids
$450
Stretch Marks
$300 onwards
Vascular Blood vessels
$50
Dot-Less Plasma Full Face
$200
IPL Treatments
IPL patch tests are available to be booked on online, for other IPL treatments, please call the clinic to discuss your needs with a qualified skin therapist through a consultation. 
Full Face + Décolletage (Free Neck)
$350
Full Face + Neck + Décolletage
$350
Full Face + Neck + Décolleté (Chest)
$350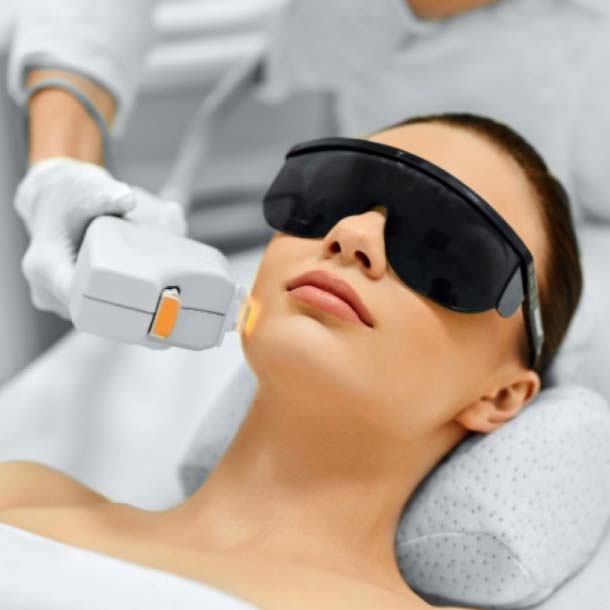 Are you ready to begin your journey to beautiful, healthy skin?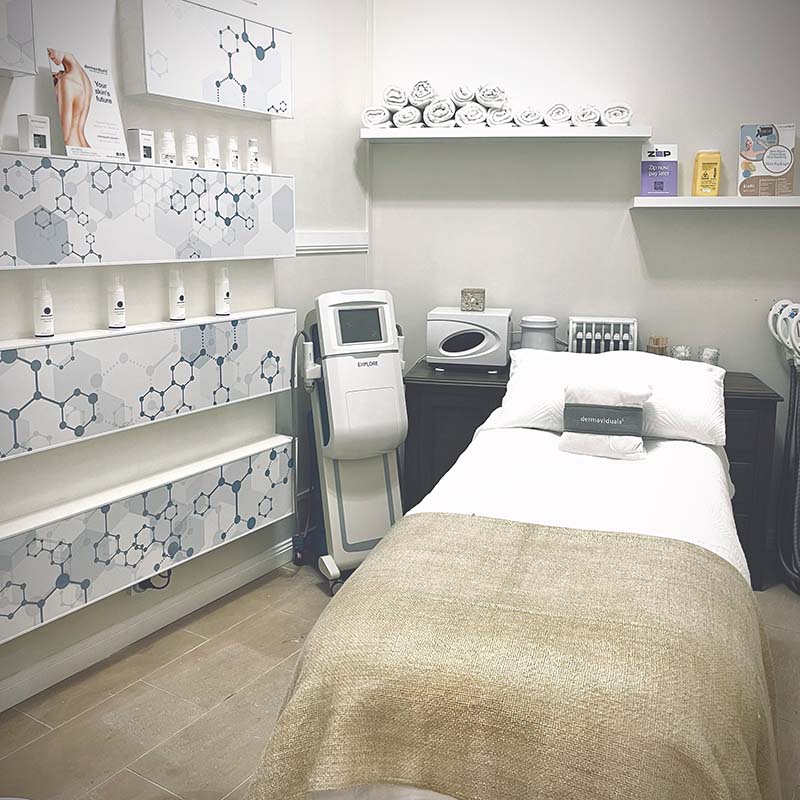 Join our VIP List
Be the first to hear about our latest treatments, products and special offers!